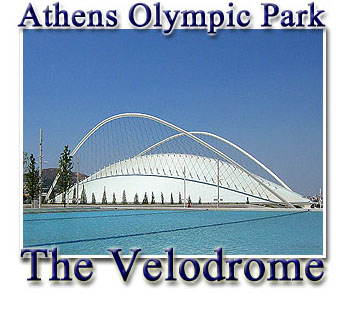 The concept behind the spectacular covering of the Velodrome is similar to that of the Olympic stadium. The Velodrome has also been designed by Calatrava and built for the 2004 Olympics.
It is almost entirely made up of layers of thermically isolated aluminium panels; the structure is supported by two big arch-shaped steel tubes up to 46.3 m high. It is 145m wide and 106m long and is internally lined with wooden panels. The central part is separated by policarbon panels that allow the light to filter through, creating evocative visual effects.
The racing track of the velodrome is considered one of the best and the fastest in the world; the structure occupies an area of 53.400 sq. m. and seats 5,511.